Streamlining contracts efficiently is critical for any business because it reduces the risk of penalties, liabilities, and additional errors. A recent DocuSign survey revealed that businesses enjoyed an 80 percent reduction in contract drafting time and a 50 percent decrease in overall contract completion time after implementing Contract Lifecycle Management (CLM) solutions. That is why we've decided to map out a few contract lifecycle management best practices for our clients!
These practices can save your organization from losing thousands of dollars by eradicating compliance issues and mitigating human errors. Furthermore, businesses must keep up to date with the latest technologies in order to stay one step ahead of their competitors. Choosing contract lifecycle management best practices will undoubtedly help your organization achieve efficiency, productivity, and, ultimately, long-term success.
What is Contract Lifecycle Management?
Before we step into the contract lifecycle management best practices discussion, we must get a heads-up on what it really is.
CLM also allows businesses to keep digital records of their contracts and never lose vital data. In short, contract lifecycle management streamlines and secures all the critical data related to contracts.
Contracts always keep businesses juggling through the complexities of negotiations, documentation, and never-ending modifications. Between this chaos, there's a high probability of erroneous payments and unintentionally missing out on contractual obligations.
So, CLM best practices will assist your business in the following ways;
Dealing with contracts proactively and efficiently
Eradicating all the associated risks
Reducing the probability of inaccuracies and non-compliance
Contract lifecycle management workflow will decrease the risk of erroneous payments by 75 to 90 percent
According to DocuSign, after implementing a CLM solution, the average business sees a 50% reduction in contract completion time.
CLM Best Practices
Despite the unparalleled benefits of contract lifecycle management best practices, 55 to 70 percent of businesses around the globe are still not practicing them. The most obvious reason is the lack of awareness of pursuing such methods.
Well, if your organization has recognized the importance of implementing best contract management practices, then you just need to stick with us until this article's end. We'll make it effortless for your business to progress toward technological advancements.
Design Automated Templates
Companies waste a lot of time arranging contracts' paperwork to finalize the agreements. Wasting time halts their productivity and causes extended delays in closing deals. In addition, manual processes can cause human errors.
However, your organization can easily overcome such issues if you have automated contract templates beforehand. You might be wondering how to design such templates that can comply with the variations in different contracts.
Well, the right way to design a template that ensures full-fledged compliance is by:
Analyzing all possible scenarios and previous contract patterns.
Aligning the analysis with your company's policies.
Providing flexibility by incorporating editable clauses.
So, well-designed automated templates will not only save you time but will reduce your operating and processing costs by 10 to 30 percent. At Informa, for example, we helped one of our clients reduce document maintenance by adding dynamic merge tags that reduced 300 unique documents to 30 customizable templates
Incorporate Cloud-based Solutions
One of the contract management best practices that'll assist your business in arranging real-time collaborations with your clients is by incorporating cloud-based solutions.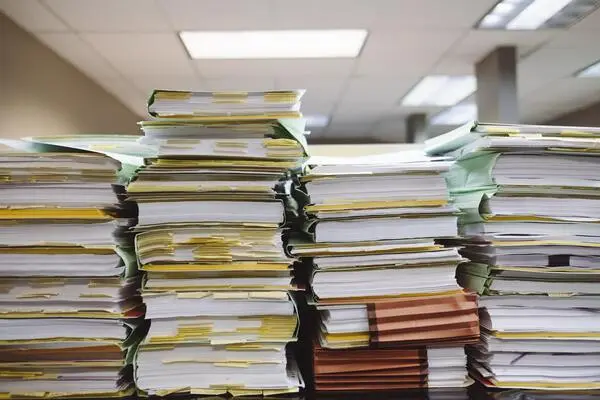 The key benefits of this contract management practice include the following;
Easy accessibility for every stakeholder from everywhere at anytime
Protection from losing track of crucial ongoing negotiations
Quick coverage of all the potential modifications
Smooth incorporation of client's reviews, approval, and modification requests
So, making contracts available online will surge the efficiency, security, and accuracy of your contract lifecycle management workflow.
Introduce Automated Notifications
You have designed template libraries and uploaded them on the cloud, but the risk of missing out on legal obligations remains. You can overcome such risks by introducing automated notifications regarding contract expiration and renewal dates.
Automated alerts will allow your team to stay one step ahead of their obligations, responsibilities, and critical deadlines. Reduction of risk potentials and mitigation of financial risks can be easily carried out via automated notifications. Indeed, it is one of the best CLM practices for which every organization shall opt.
Arrange the Contracts based on the Value
70 to 80 percent of business deals and transactions are done via contracts. However, all the contracts do not hold the same worth. Some of them are low-value, while some are high-value.
Low-value contracts can be efficiently dealt with by the HR department and don't require the involvement of a lawyer.
On the other hand, a business can't proceed with high-value contracts without the supervision of a lawyer.
Businesses spend a substantial sum of money because lawyers supervise their low-value contracts while they can be efficiently executed by the HR or sales representatives. So, by segregating low-value contracts from high-value ones, a business can save a decent amount spent on lawyers for unnecessary low—value contracts.
No Compromise on Security
Your business shall carry out some critical security measures, especially if you have incorporated a cloud-based interface. No doubt that the cloud makes it easy to access everything in a matter of seconds from anywhere in the world. However, it adds up associated risks if not managed appropriately.
Your company can protect its clients' sensitive data by incorporating feature-based permissions and multi-factor authentication. This way, your organization can guarantee secure access to the contracts and make sure that no compromise on security is made.
Transparency of Processes
As explained earlier, contracts require collaborative efforts; and collaboration demands transparency. In general, usually, two departments work in handling the contract lifecycle:
Legal Department
Concerned Department(s)
There might be external stakeholders to be part of this process. During the contract development phase, multiple issues may arise. Let's take an example where the legal and finance departments are working on drafting a contract.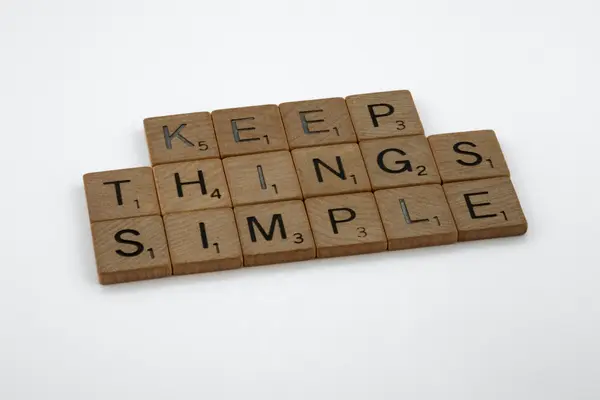 Among these two, legal is more concerned about the accuracy of execution to ensure compliance with legal requirements. In contrast, the finance department is usually more titled on quick result generation. So, conflict may arise.
Contract lifecycle management best practices to prevent the occurrence of such conflicts include;
The whole process should be thoroughly structured beforehand
Clarify what or what's not part of the contract
On top of that, avoiding dependence upon individuals is ideal to ensure a seamless flow. Their absence shouldn't significantly impact the overall progress of work. All these practices can combine to inject transparency into the system while eradicating the chances of potential conflicts.
Conclusion
To conclude, we can say that by opting for the contract lifecycle management best practices, your business can pave the road toward guaranteed success.
You'll be intrigued to know that some incredible software and tools are available which allow the automation of contracts by incorporating the latest technologies. At Informa Software, we partner with DocuSign to make your contract management journey effortless.
Just get in touch with us to streamline your processes and pace up your digital transformation with innovative solutions.