Are you struggling with managing complex high-volume calculations like incentive-based compensation or dynamic pricing models? Well, you're not alone. The maxim of 'change is the only constant' applies to businesses too, which often experience changes from an HR standpoint (personnel and/or leadership movements) as well as new market conditions, industry regulations and many other factors that affect internal operations… All in all, companies as 'living organisms' need to be able to adapt quickly, and anyone in a management position knows this to be an absolute truth.
This is why, after reviewing some of the challenges faced by users and managers, we worked hand in hand with some of our most trusted clients and advisors to come up with an innovative and effective solution of our own; and that's how Informa's Incentive Compensation Management System (ICMS) was born.
ICMS is an efficient, low-maintenance, no-code solution with full configurability and security designed to manage complex high-volume calculations, such as incentive-based compensation, pricing models, or sales commissions.
The main challenges for users
In general, we found that complex incentive calculations take too much time and effort—accurately calculating complex commissions is expensive and complicated. Some of the main challenges we found include:
Difficulty in managing large amounts of data and executing complex calculations in a short period of time.
Ensuring data accuracy and integrity, particularly if data is entered manually or comes from multiple sources.
Difficulty in setting up, configuring, and adapting the system to company needs.
Limited flexibility and requiring continuous support from IT or external consultants to adapt to fast-paced changes in business requirements.
Limited visibility into performance of the incentive plans, particularly due to lack of availability of real-time data.
Difficulty in integrating tracking and reporting to the company's existing systems and tools.
Enter ICMS: no-code + complex calculation management + seamless integration
With full configurability, security, fast and efficient calculations, integration capabilities, and customization features, ICMS does the heavy lifting of complex calculations while offering several unique benefits that help solve the pain points experienced by businesses today.
Featuring drag-and-drop functionality and prebuilt functions and integrations, ICMS puts more problem-solving capabilities into the hands of non-IT business units.
As easy as a sheet
Unlike other solutions that require coding, even for small changes, ICMS is easy to use and maintain, and allows users to make changes and adaptations to their incentive-based compensation programs as easily as managing a calculation sheet and without the need to engage IT or external consultants.
Here is what this means for you:
Flexibility: ICMS can be tailored to meet the specific needs of your business. The application can be configured to support any type of calculation, allowing you to quickly and easily adapt to changes (industry regulations, market dynamics, or changes in your business), and stay ahead of the competition.
Faster Installation and Deployment: According to Statista, organizations using no-code solutions like ICMS can build their solutions 56% faster than those relying on traditional development technologies. ICMS can be easily installed and deployed without the need for IT or external resources. This not only makes the process faster, but it also saves you money on consulting fees and ensures that the solution is up and running quickly.
Cost-Effective: ICMS's no-code solution not only makes managing complex calculations easy, but it's also incredibly cost-effective. As per the Quandary Consulting Group, companies that use low-code solutions like ICMS can avoid hiring additional developers, saving up to $4.4 million in three years. This means that businesses can invest more of their budget in other areas while getting the same level of performance and functionality.
User-Friendly: ICMS is designed to be user-friendly, even for those who are not technically savvy. The interface is easy to navigate and understand and the solution is highly intuitive, making it easy to manage any incentive-based compensation programs and make changes as needed.
Optimize efforts: ICMS's fully customizable What-If Analysis allows users to measure their impact on their overall performance and determine where to focus their efforts. This means that businesses can create compensation plans that work for them, and adapt them to their ever-changing needs. Additionally, ICMS is client and industry-agnostic, and all calculations are fully end-user definable.
Scalability: With ICMS's no-code solution, you can quickly build and customize the applications you need using prebuilt sets of code or integrations, similar to building blocks. This approach allows for rapid development and customization of solutions to meet the changing demands of your business, without the need for extensive coding expertise. As your business grows, ICMS is designed to scale and meet your evolving needs, ensuring your incentive-based compensation programs continue to operate seamlessly.
Easy to integrate: According to Gartner, integration capabilities are a key factor to consider when evaluating no-code platforms. ICMS seamlessly integrates with your current data analytics and reporting tools, which makes it easy to get the insights you need to make informed decisions. This means that you can continue to use the tools you're familiar with, while still getting the benefits of a more powerful and efficient no-code incentive and compensation management solution.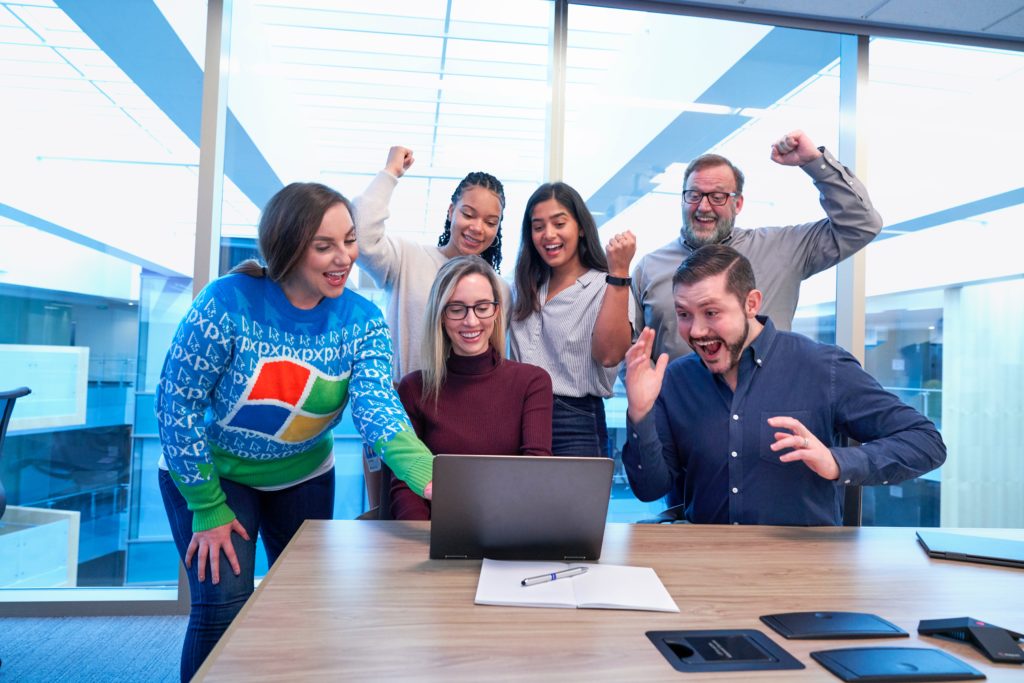 Stay ahead
In today's competitive business landscape, staying ahead of the curve is essential. With ICMS's no-code solution, businesses can easily manage their incentive-based compensation programs without the need for complex coding, expensive IT resources, or external help. The flexibility, scalability, and user-friendly nature of ICMS's platform make it a stand-out option in the market, allowing businesses to make faster, data-driven decisions and improve overall performance.
So, if you work in Sales, Finance, HR or Administrative roles, and you're looking for a solution that offers fast and efficient calculations, full configurability, customization and security, look no further. You'll definitely love ICMS.