The Administrator can add or change user information and add or remove cabinet access if required. See the example below.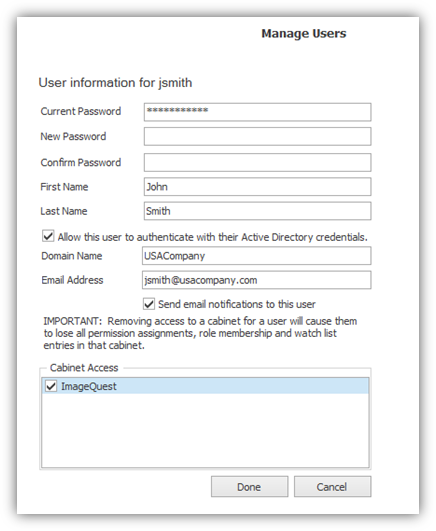 To delete a user from the Warehouse and from all Cabinets, highlight the username and click "Delete". Deleting a user from the Warehouse cannot be undone; this function will permanently delete the user and remove the user from all Cabinet assignments, role membership, permissions and the Watch List entries. You will be prompted with the message as illustrated below to confirm the user you intend to delete.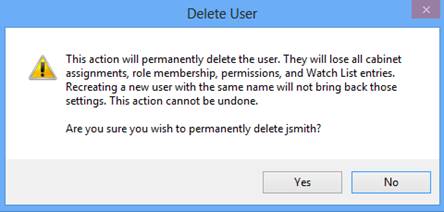 Note: A user can be added or removed from a cabinet, but still appear as a user in the warehouse. If the user is removed from a cabinet, he or she will no longer have access rights to the cabinet, and will not appear as a cabinet user.