Anyone who will need to access ImageQuest will need to be added as a user in the IQadministrator.
Users can be managed at the Warehouse and the Cabinet levels. The Warehouse manages all users of the system, and their Cabinet memberships. New users can be created at the Warehouse level, and then added to a Cabinet; or a user can be created at the Cabinet level, and will automatically be added to the Warehouse. See below.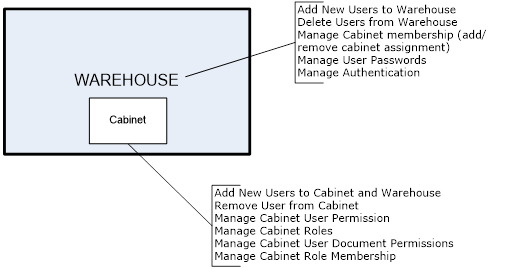 If a user is removed from a Cabinet, that user is still a member of the Warehouse. If a user is deleted from the Warehouse, that user is permanently deleted and removed from all Cabinets.
Manage Users allows the Administrator to change user passwords, login options and Cabinet access. The screenshot below shows an example of the Warehouse user list.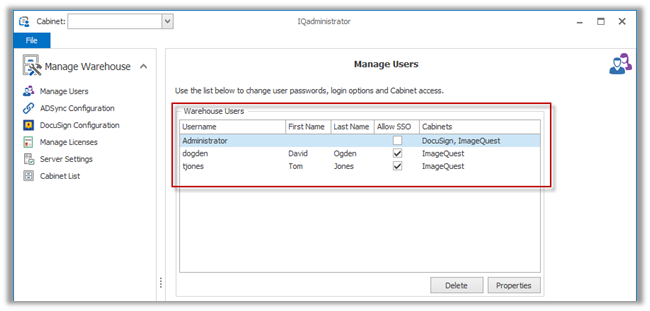 Note: The Administrator User is created by default with cabinet access and can be modified but cannot be deleted.