Internet Information Services (IIS) must be installed and configured for OXPd.
Open Internet Information Services (IIS) Manager on the ImageQuest server, expand Sites and right-click Default Web Site and select "Add Virtual Directory".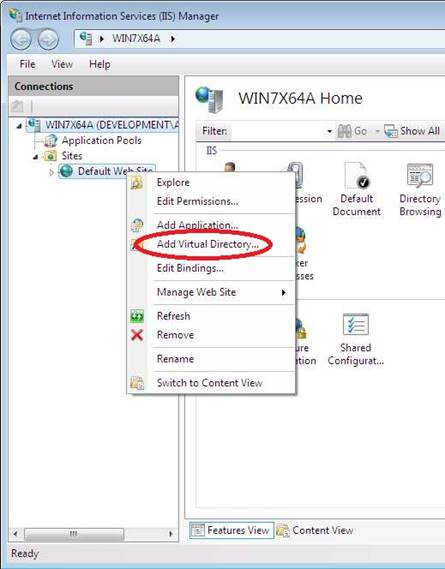 In the Add Virtual Directory dialog, type "OXPd" for the Alias and browse to and use the Informa Software\ImageQuest\OXPd directory on the ImageQuest Server for the Physical path.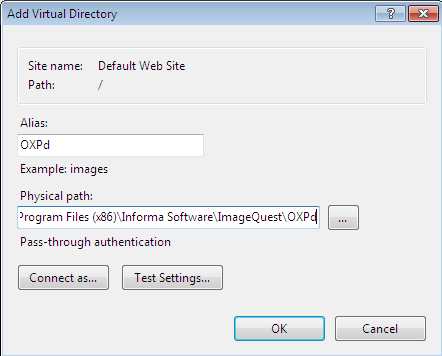 Click "OK" to close to save and add the new OXPd Virtual Directory.
Confirm "Anonymous Authentication" is "Enabled" for the OXPd Virtual Directory by selecting OXPd and double-clicking "Authentication" to view the Status.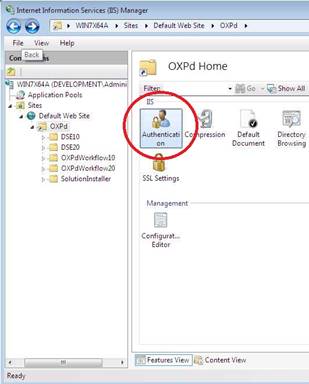 If "Disabled", right-click Anonymous Authentication and select "Enable".