Attributes are index fields that allow users to search for filed documents. There are no restrictions on how many or few attributes can be added per document type. Adding too many attributes may slow down the indexing process considerably while adding too few could make the documents harder to find.
In the example below, the Manage Document Types window displays the "Attributes" tab. The default MFP Scan attributes are listed—MfpAddress, MfpDisplayName, MfpHostName, MfpInputUser and MfpSerial; new attributes may be added and edited using the "Add New Attribute" and "Edit Attribute" buttons.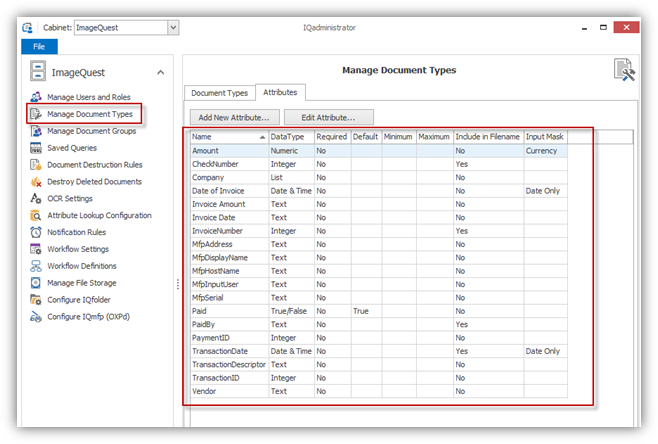 Note: Attributes may be created, edited and deleted from the "Attributes" tab.